Wednesday, April 24, 2019 Next Date
7:30 - 9:00 pm
Knox Church Parlour
This event has already occurred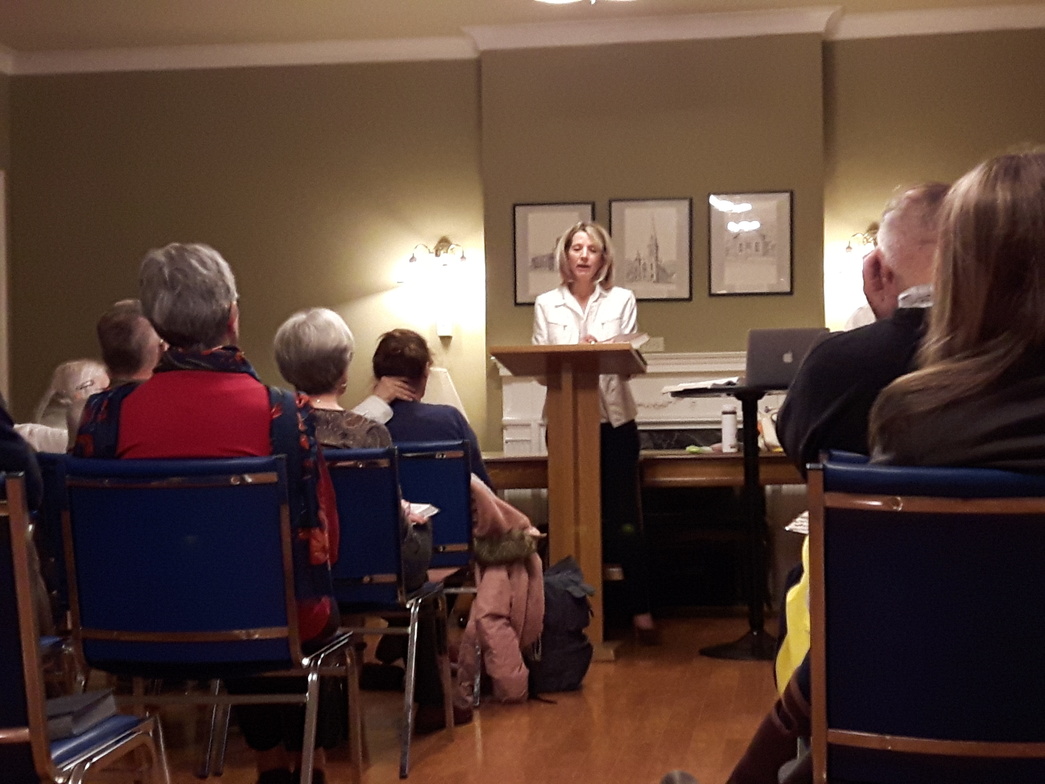 All are welcome to join us at Knox for another series of Adult Education seminars. This Spring, we are very pleased to welcome Janiese Karpa lead a Spring Bible Seminar for three consecutive Wednesday evenings on the theme, THE GREATEST STORY EVER TOLD: How to Read it for all it's Worth.
God has worked through the messiness of humanity to inspire a book that guides our faith. The Bible is not a flat book of prescriptions, nor a simple guide to life, but a rich engagement with the sinful creatures who will one day, amazingly, look like God.
Can the Bible be trusted?
How did it come together?
Is the Old Testament still important?
How do we read it for all its worth?
What's our place in the story?
Join us as we explore these questions and encounter the One to whom it all points.
Wednesday evenings in the Knox Church Parlour
April 24th, May 1st and May 8th, from 7:30 to 9 PM. Doors open 6:30
Enter through the Garden Courtyard Doors off Elgin Street
Janiese Karpa was educated at a Mission Bible School in Chicago (Certificate), the University of Alberta (B.A. with Distinction), the University of Kansas (Masters Work) and Regent College (University of British Columbia) (M.A). Trained in neuropsychology, educational psychology and research, theology, and biblical languages, her passion has been to help equip the body of Christ to live as effective agents of God's kingdom in the world.
After having lived in Japan and the United States for many years Janiese has recently returned to Canada, moving to Ottawa. She is married to her husband David, and is mother to three young adult children and mistress of one naughty dog.
She has worked as a research and teaching assistant for Dr. John Stackhouse at Regent College, offered seminars in both the U.S. and Canada on topics as varied as worship, and small group leadership development and training. She has developed Christian Education curriculum for adults, ran Midwest Alpha training conferences and has served as a worship pastor. In recent years she has served in large churches as part of preaching and teaching teams where she has used her passion for the Word of God, to help inspire others in their discipleship to Jesus.