The Reason for God
The Reason for God
Thursday, May 4, 2017

Important: This event has already occurred.

View Next Date
7:30PM - 9:00PM
Knox Parlour - enter from courtyard at 227 Elgin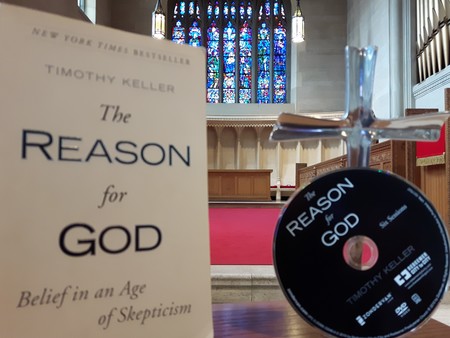 THE REASON FOR GOD: Belief in an Age of Skepticism
Join us at Knox for a six-session series of Thursday evenings beginning May 4th to explore how teachings of Christianity can be reasonably discussed and debated in healthy, constructive ways.
Using literature, philosophy, real-life experience, and the Bible, Dr. Timothy Keller explores the common doubts and serious questions about Christianity. Dr. Keller is the Minister at Redeemer Presbyterian Church in Manhattan, NY.
Each evening study begins with a 20 minute video where Dr. Keller hosts an open dialogue with six people who have genuine doubts and questions about the Christian faith.
Topics include:
Hasn't science disproved religious faith?
What about other religions?
Isn't Christianity just a straitjacket?
How could a good God allow suffering?
What about all the wrongdoing inside the Church?
How do you explain the concept of Hell?
Following each video presentation, we'll join in our own discussion from two vantage points:
First, what insights or knowledge we gained about the specific doubt or question.
Second, what we learned about HOW to helpfully engage with others on this issue.
If you've always wanted to learn more about some of the tough questions about the Christian faith, or gain wisdom in how to address these concerns with others, you'll benefit from this six-part series at Knox, beginning Thursday, May 4th @ 7:30 PM. Join us for the whole series or select which topics are of most interest.
Ministry Learning
Return to Events
---