What's a Heart Garden?
What's a Heart Garden?
May 31, 2017

Phil Winkelaar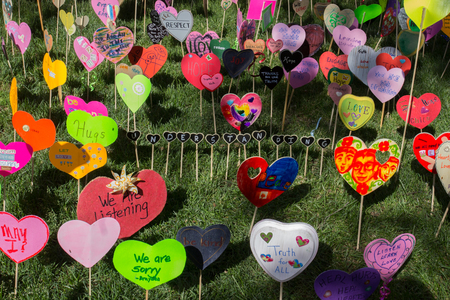 Beginning on June 4 Knox will be planting hearts in its courtyard garden as part of Honouring Memories, Planting Dreams. Celebrated in May and June, Honouring Memories, Planting Dreams invites individuals and organizations to join in reconciliation by planting heart gardens in their communities. Heart gardens honour residential school survivors and their families, as well as the legacy of the Truth and Reconciliation Comission of Canada. Each heart represents the memory of a child lost to the residential school system, and the act of planting represents that individual's commitment to finding their place in reconciliation.
If you would like to add a heart to the Knox garden, you can print a paper heart from the website: https://fncaringsociety.com/honouring-memories-planting-dreams and then put it in the church office mailbox. Or, you can pick up a pick up a paper heart to decorate at coffee hour on Sunday. Members of the Sunday School will attach the paper hearts to wooden sticks, cover them with plastic to help them last longer, and plant them in the Knox garden.
Ministry Community