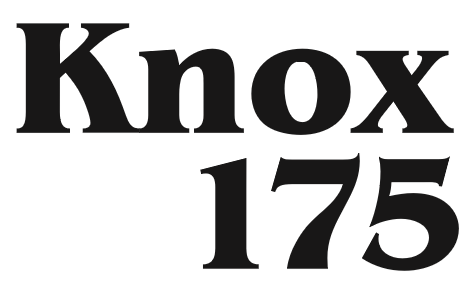 As one part of Knox Church's 175th anniversary, quotes are being read during Sunday worship services from sermons, prayer, and other writings of previous Knox Ministers. On Sunday, February 3, in connection with our sermon series, "Questions about Heaven," the following words of Rev. Thomas Wardrope, First Knox Minister (served 1845-69) were read, taken from a sermon about Heaven based on Deuteronomy 8, preached at Knox's 50th Anniversary, Sunday, Nov. 11, 1894:
"In spirit and in purpose, he is forgetting those things which are behind, and reaching forth unto those things which are before. He seeks another and a better country--a city which hath a foundation, whose builder and maker is God. As the traveller upon his homeward journey is glad when his path is smooth, and the way-side accommodations comfortable, but is nevertheless not tempted to linger among the pleasant scenes through which he has to pass, nor to take up his abode in the commodious resting places where he occassionally stops for refreshment, but eagerly pursues his way; and as, on the other hand, when the road is difficult, and the prospect dreary, and the inns uninviting, he only looks forward with greater pleasure to the comforts of his home; so it is with the believer. His treasure is in Heaven, and his heart is there also.
...He is reminded that however circumstanced as a citizen of time, his citizenship is in reality in heaven. He is reminded that, when time and the tings of time shall have come to an end, he shall be welcomed into the everlasting habitations to 'dwell forever with the Lord, beyond the reach of woe.' "