Sunday, January 20, 2019
11:00 am - 12:00 pm
Knox Sanctuary
This event has already occurred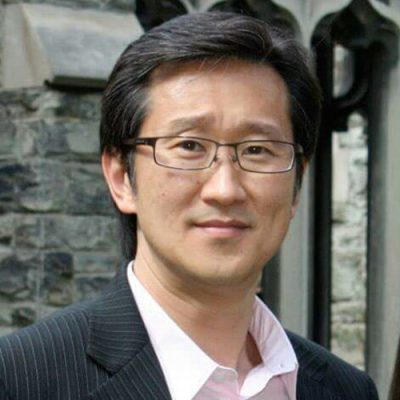 Join us this Sunday, January 20th, as Knox Church launches a special Anniversary year! We welcome and encourage all to attend as we begin celebrating 175 years of ministry in our community and city. We will welcome as Guest Minister, Rev. Daniel Cho, Moderator of the 144th General Assembly of the Presbyterian Church in Canada (PCC). In addition to his role this year as Moderator, Daniel serves as the Minister of St. Mark's Presbyterian Church in Toronto. As Moderator, he functions as an ambassador of sorts for the denomination, speaking on behalf of the Church, and also accepting invitations to wonderful occasions like 175th Anniversaries!
Sunday's sermon is "Love: The Bottom Line" based on the following Old and New Testament readings:
We look forward to Rev. Cho's time with us on Sunday, which will also include anniversary congratulations from our City Councillor Catherine Mckenney and Mayor Jim Watson.
We have childcare for infants and very young children in a nursery downstairs. Parents are welcome to bring young children into the sanctuary or to the Nursery, and may also stay with their children in the Nursery if they choose.
Sunday School is available for children ages 3 and up. Children are encouraged to join adults for the beginning of worship, up to and including the Children's Time, after which they are dismissed for Sunday School to Geneva Hall, where parents or guardians can receive them again following worship.
Punch and other refreshments will be served immediately after the conclusion of worship downstairs in Iona Hall. Please join us if you are able.
PARKING:

Parking can be challenging right now during the construction on Elgin Street.

Unless you're walking, bussing, or using time-travel to get to Knox, you'll want to give yourself enough time to secure a place for your vehicle as we also don't have our own parking lot. All this said, FREE PARKING is available on most nearby streets on weekends.
GOOD NEWS ABOUT CITY HALL PARKADE:

During construction all of 2019 on Elgin Street, Ottawa City Hall is

granting

FREE parking at the City Hall Parkade

on evenings and weekends. The Parkade is accessible from the west entrance at Elgin & Nepean or the North doors from Laurier Avenue. Knox is directly south of City Hall at the corner of Lisgar and Elgin Streets.