Saturday, February 23, 2019
7:30 - 8:30 pm
Knox Church Sanctuary
This event has already occurred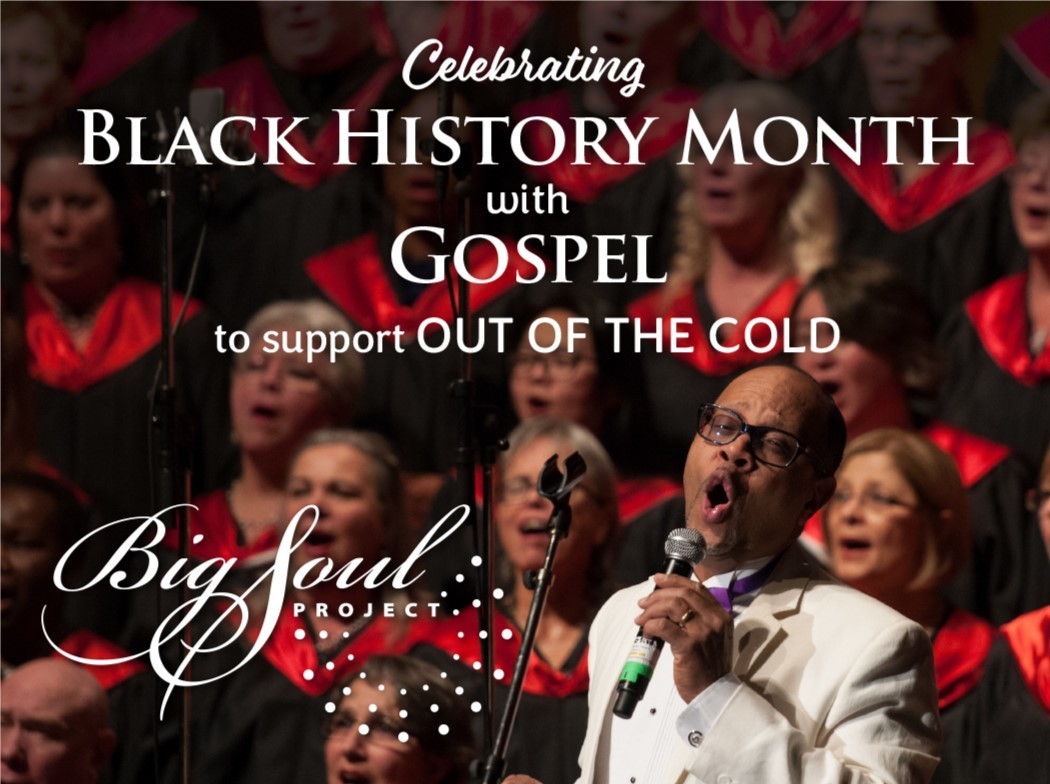 Come celebrate and help support the Out of the Cold programs at Knox and St. Margaret Mary Catholic Church.
Save the date, Feb 23 at 7:30 pm at Knox to hear the Big Soul Project, the largest community choir in Ottawa, under the direction of Roxanne Goodman plus their talented house band, Deep Grove. They will be joined by two special soloists well known Michael Hanna who has performed in jazz festivals and the NAC and a rising star Sheril Shaw who has performed at the Junos, the NAC and sung with Buffy Sainte-Marie and Diana Ross.
It will be a wonderful evening of singing with a chance for the audience to take part. Tickets are $20 (children under 12 are free) and can be purchased online at: www.bigsoulproject.com, after church on February 3, 10 and 17, and at the door. Free parking at City Hall.