Wednesday, December 19, 2018
7:00 - 8:00 pm
Mid-week Music & Meditation
This event has already occurred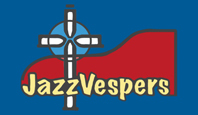 Set aside an hour on Wednesday evening, December 19, for Jazz Vespers @ Knox.
We're excited to welcome Mark Ferguson (piano), Mike Tremblay (sax) and John Geggie (bass) as our guest musicians.
Join us 7PM in the Knox Sanctuary for an hour of inspiriational music mingled with sacred and mundane words, plus prayers for needs around the world and closer by.
Check out the full musicians' roster for Jazz Vespers @ Knox, 2018-19 HERE and spread the word about Jazz Vespers @ Knox, one of Centretown's best kept secrets for mid-week music and meditation.