Wednesday, January 15, 2020
7:00 - 8:00 pm
Knox
This event has already occurred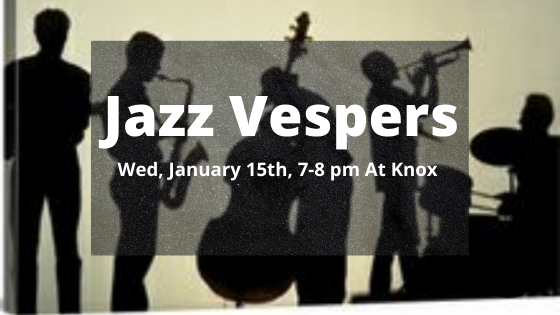 Knox welcomes back the popular vocal ensemble London Trio Plus!
Theme for this Jazz Vespers service is "Seeing". As we begin 2020, what do you see on the horizon? What make you hopeful? No doubt, there are events we see around us which cause fear and worry.
Our first Jazz Vespers event of the year also coincides with the January 15th birthdate of Martin Luther King Jr. and leading up to the upcoming recognition next Monday, January 20th, of his visionary life and work.
Join us for this special Jazz Vespers service of music & meditation, to refocus and gain some perspective on your own life's work and play.