Sunday, November 11, 2018
11:00 am - 12:00 pm
Knox Sanctuary
This event has already occurred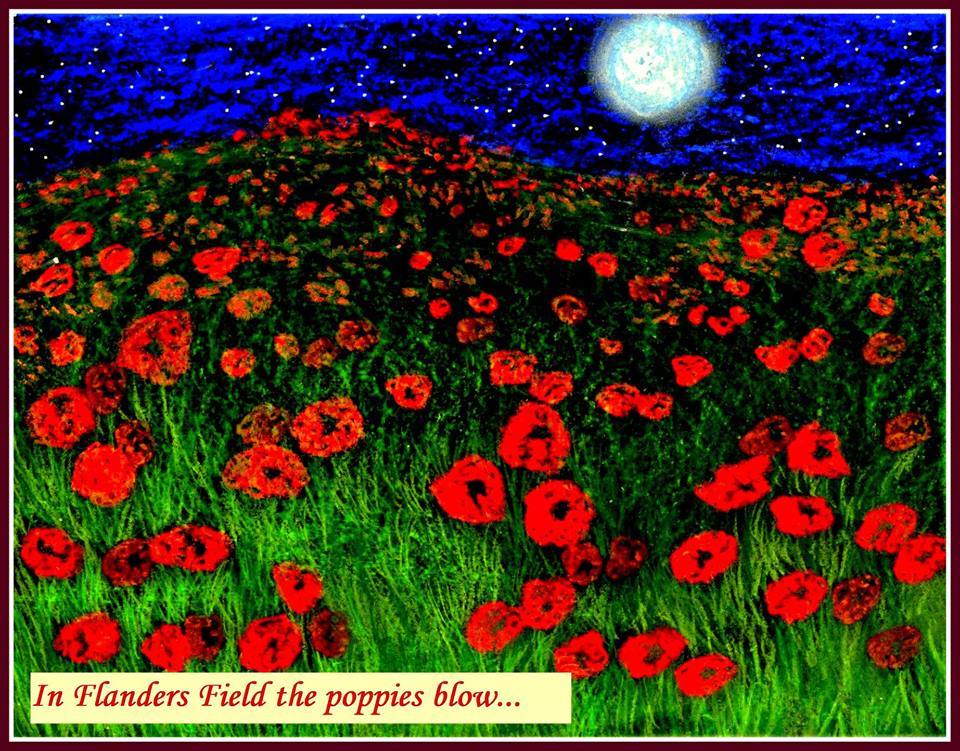 We welcome all to worship with us at Knox this Sunday, November 11th, for our annual Remembrance Service of Worship and this year's commemoration of the 100th anniversary of The Armistice. For those attending Sunday and travelling in by vehicle, plan to arrive early, keeping in mind parking will be especially challenging due to the simultaneous ceremony just down the street at The War Memorial.
We welcome guest piper, Fraser Clark, as we begin Sunday's worship just before the top of the hour, led by a Wreath Processional and the Piper's Lament (Amazing Grace), followed immediately at 11 00 hrs with 2 MINUTES OF SILENCE.
Sunday morning will include Knox's tradition of Remembering the Knox Fallen, members of our own congregation who went to war and did not return alive, including mention of their names and what we know of their sacrifice.
As usual, In Flanders Field will be recited, though this year will also include a very fine and thoughtful rendering of this beloved poem of John McCrae, meticulously and imaginatively translated from English to Latin by Knox member and veteran Michael Lambert.
Sunday's sermon is titled, 'Freedom is not Free,' rendered from the readings of
And finally, it's also the second Sunday of the month, meaning it's Centretown Emergency Food Centre Sunday! Bring your non-perishable food items to add to the Red Wagon on it's way to the front of the Sanctuary as part of Children's Time.
We have childcare for infants and very young children in a nursery downstairs. Parents are welcome to bring young children into the sanctuary or to the Nursery, and may also stay with their children in the Nursery if they choose.
Sunday School is available for children ages 3 and up. Children are encouraged to join adults for the beginning of worship, up to and including the Children's Time, after which they are dismissed for Sunday School to Geneva Hall, where parents or guardians can receive them again following worship.
11 AM marks the start of worship, which usually lasts for about one hour, followed by a time of refreshments and conversation in Geneva Hall. Everyone is encouraged to join us in Geneva Hall after worship, though if your schedule or situation doesn't fit, we totally understand if you need to be on your way after the service.
PARKING:

Unless you're walking, bussing, or using time-travel to get to Knox, you'll want to give yourself enough time to secure a place for your vehicle as we don't have our own parking lot. Free parking is available on most streets on weekends, including both sides of Lisgar Street every Sunday.
GOOD NEWS ABOUT CITY HALL PARKADE:

Ottawa City Hall recently passed a motion granting

FREE parking at the City Hall Parkade

on evenings and weekends, lasting through to the conclusion of Elgin street construction in 2019. The Parkade is accessible from the west entrance at Elgin & Nepean or the North doors from Laurier Avenue. Knox is directly south of City Hall at the corner of Lisgar and Elgin Streets.
***the artwork on this page for our Remembrance Sunday at Knox, a wax crayon creation, is used by permission of the artist John Stuart, from Tennessee. John also uses creative gifts as a Minister at Erin Presbyterian Church, Tennessee.