Sunday, December 8, 2019
6:00 - 9:00 pm
Knox Parlour
This event has already occurred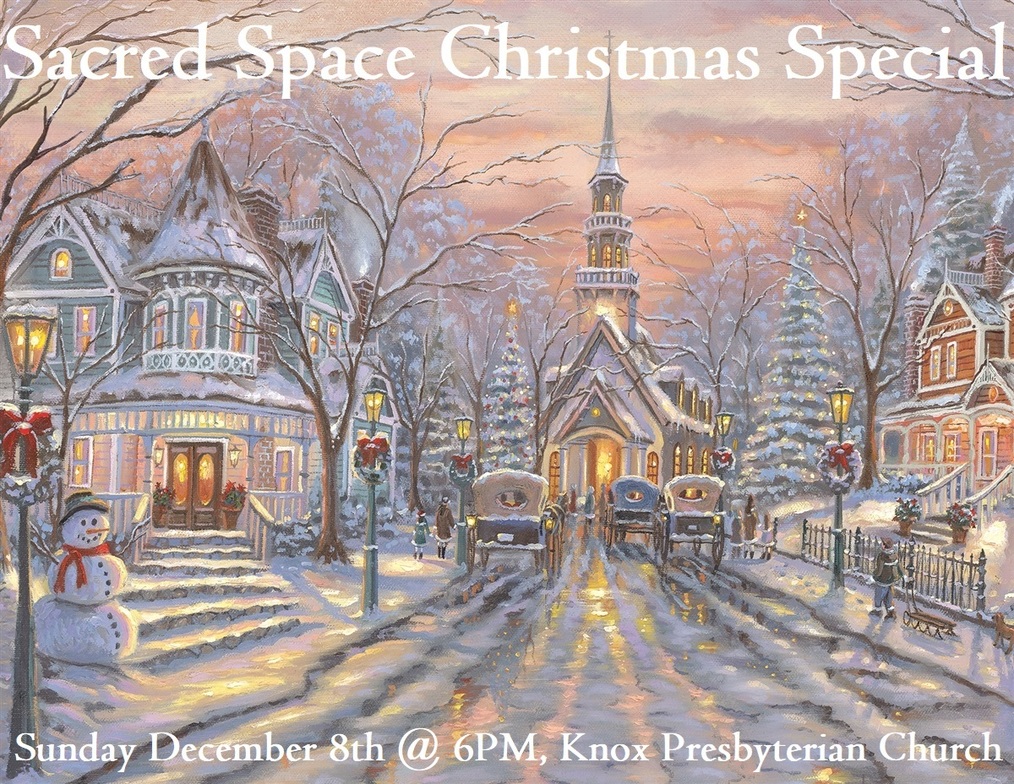 Calling all Young Adults! If you are studying at university or college, or beginning your career: SACRED SPACE is especially for you!
Sacred Space is a gathering for students and other young adults seeking an open and honest atmosphere to explore basic questions of life in a hospitable space for worship and friendship.
On December 8th we will be celebrating the holidays with our "Christmas Special". We will be singing the advent and Christmas songs and reflecting on the vulnerability of God who puts his life in human hands.
Join us at Knox Presbyterian, December 8th @ 6 PM. Enter through the Garden Courtyard Doors off Elgin Street. We begin with worship led with a mix of contemporary, classic, and folk-music, followed by a time for reflection & sharing, closing worship with Communion and then go upstairs to the Knox Parlour for great food and conversation!
For more information about Sacred Space click HERE or check out Knox Presbyterian's Facebook Page.