Sunday, February 2, 2020
11:00 am - 12:00 pm
Knox Sanctuary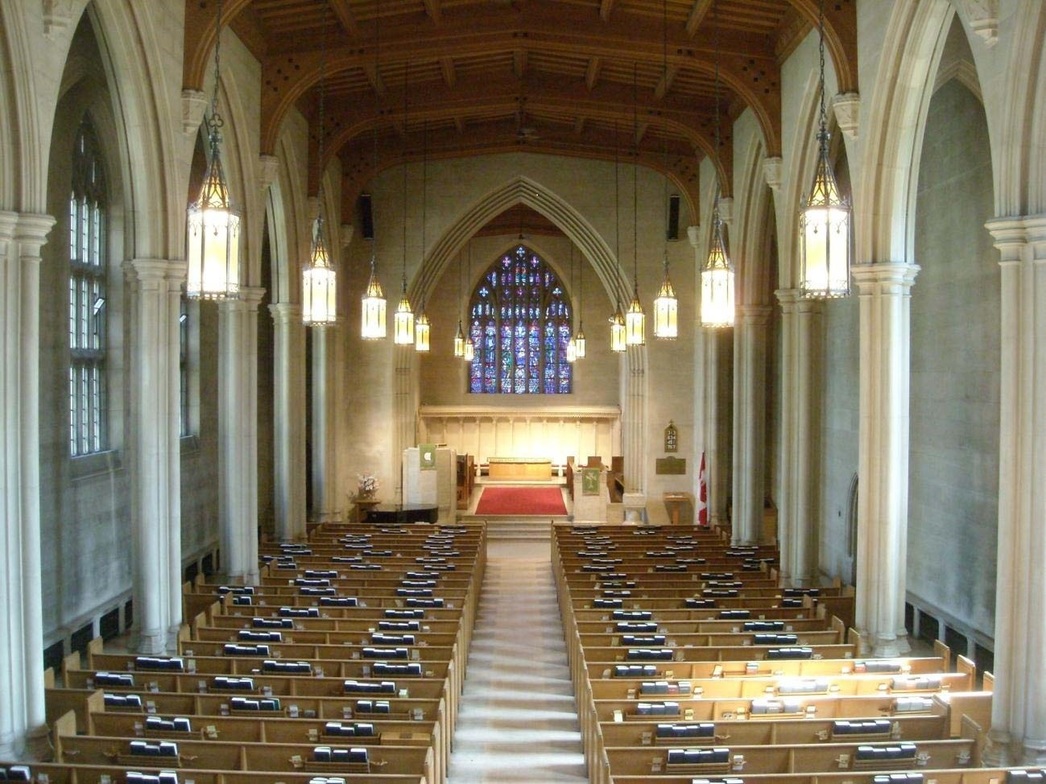 Everyone welcome to join us this weekend at Knox for Sunday Worship from 11 AM to Noon.
Sunday's sermon, "Be Still to Be Well" is a reminder to find time and space for quiet in our lives. Sunday worship can be part of such stillness, though we'll learn from some people in the "Contempletive Tradition" how important it is to find rest and solitude also in the daily rhythms of life outside Sunday worship.
Sunday's sermon is part of a series of messages on different faith traditions as outlined by Richard Foster, a Quaker Christian, in his book 'Streams of Living Water'. Foster summarizes 6 main traditions including Social Justice, Incarnational, Holiness, Evangelical, Charismatic and Contemplative. The first two we've already covered, and copies of these messages are posted on the Sermons page of our website. This week's sermon is about the Contemplative stream and is based on the following readings:
After worship, many of us join for COFFEE HOUR in Geneva Hall, where refreshments are served and good conversation happens. If your schedule allows and you would enjoy meeting some other folks from Knox, please stay and find your way to Geneva Hall, just south of the sanctuary.
We have childcare for infants and very young children in a nursery downstairs. Parents are welcome to bring young children into the sanctuary or to the Nursery, and may also stay with their children in the Nursery if they choose.
Sunday School is available for children ages 3 and up. Children are encouraged to join adults for the beginning of worship, up to and including the Children's Time, after which they are dismissed for Sunday School to Geneva Hall, where parents or guardians can receive them again following worship.
11 AM marks the start of worship, which usually lasts for about one hour, followed by a time of refreshments and conversation in Geneva Hall. Everyone is encouraged to join us in Geneva Hall after worship, though if your schedule or situation doesn't fit, we totally understand if you need to be on your way after the service.
PARKING: VERY GOOD NEWS!! Elgin Street re-opened after a year-long construction project! In addition to the re-opening of Elgin, street-parking is also available again on Elgin and all side streets, including both sides of Lisgar adjacent to Knox! Knox is still downtown though, and we don't have our own parking lot, so give yourself enough time to find a space for your vehicle.
GOOD NEWS ABOUT CITY HALL PARKADE: Ottawa City Hall recently granted FREE parking at the City Hall Parkade on evenings and weekends, lasting through to the conclusion of Elgin street construction in 2020. The Parkade is accessible from the west entrance at Elgin & Nepean or the North doors from Laurier Avenue. Knox is directly south of City Hall at the corner of Lisgar and Elgin Streets.