Sunday, June 23, 2019
2:00 - 4:00 pm
This event has already occurred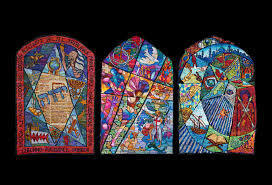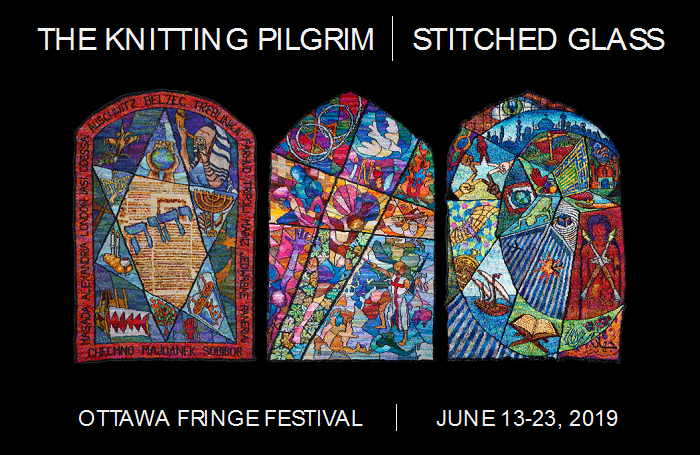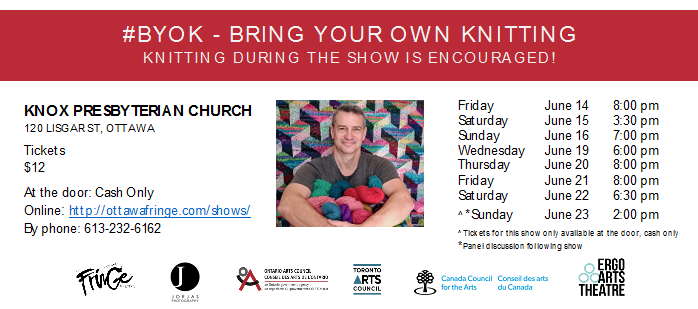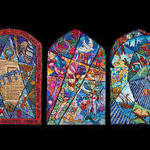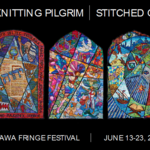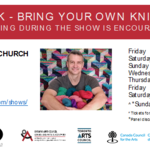 Knox welcomes the Ottawa Fringe Festival this month from June 13-23, with five different acts using both our sanctuary and Geneva Hall as a venue.
Though all the acts are worth seeing, we're especially thrilled to welcome The Knitting Pilgrim, an individual performance by Mr. Kirk Dunn, who weaves a story of faith, art, and serendipity while helping listeners sort through troubling concerns of xenophobia, racism and religious wars and encouraging more positive values of compassion, empathy and interfaith dialogue. Kirk's presentation culminates in the unveiling of three beautiful 9' by 5' stitched tapestries representing the Abrahamic faiths of Judaism, Christianity, and Islam.
The Knitting Pilgrim performs in the Knox Sanctuary on the following dates and times:
Friday, June 14, 8 PM
Saturday, June 15, 3:30 PM
Sunday, June 16, 7 PM
Wednesday, June 19, 6 PM
Thursday, June 20, 8 PM
Friday, June 21, 8 PM
Saturday, June 22, 6:30 PM
Check out the full Fringe schedule here: Fringe Schedule, including the four other shows in Knox Church's Geneva Hall.
In addition, there will be a final presentation of the Knitting Pilgrim on Sunday, June 23rd at 2 PM, including a follow-up dialogue and panel discussion between clerics from each of the three Abrahamic faiths.
Praise from the Fringe Festival Director:
"The triptych of Stitched Glass tapestries which he knitted explores the commonalities and conflicts of Judaism, Christianity, and Islam. He regularly combines the one hour performance with a knitting workshop and opportunity to discuss the issues confronting the Abrahamic faiths."
"I love the idea of a lush, textural medium, such as knitting, working as a metaphor for the interconnectedness of spiritual texts and practices. I am hopeful that the show provides some kind of respite from the despair that has so firmly settled on society in recent years. If, by chance, it manages to remind viewers that spirituality can be a vehicle for progressive ideas, then it will, indeed, be a Fringe miracle."
For reviews and articles on this presentation please see: