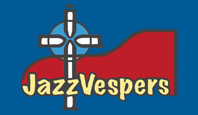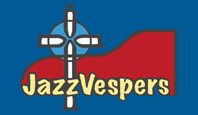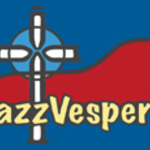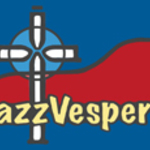 Jazz Vespers is back at Knox! After great series of events in 2017-18, plans are underway for another inspiring series of Jazz Vespers mid-week gatherings at Knox Church, and we're thrilled to have the roster of musicians nearly completed!
If there was a version of the Bible called the NRSJ (New Revised Standard Jazz), Psalm 150 could be paraphrased "Praise God with the piano, the saxophone, and the upright bass." If asked to define or describe Jazz, many might use the words poetic, artistic, harmonious, smooth, or even spontaneous. Combine this with the classic understanding of Vespers as a traditional evening prayer service, and you have a recipe for some seriously sacred yet joyfully creative gatherings of music, prayers, readings and reflection on life. In the mid-stream of what's often a busy week of work, worry, or even weariness, Jazz Vespers gives space and time to find some harmony and hope.
Knox Church started its Jazz Vespers services in 2013 with our coordinator Ernest Ruppenthal shaping an excellent roster and relationships with gifted Ottawa-based jazz musicians for each of the last 5 years and developing.
Jazz Vespers at Knox are held at 7 pm, normally on the third Wednesday of each month, September through May, and for our sixth season in 2018/19, we're pleased to welcome many returning musicians and a few first time performers for Jazz Vespers @ Knox:
Sep 19 - Peter Woods (sax), Gary Elliott (guitar)
Oct 17 - Doug Martin (sax), Yves Laroche (piano)
Nov 21 - Scott Poll (sax), Peter Liu (vocals)
Dec 19- Mark Ferguson (piano, trombone), Mike Tremblay (sax), John Geggie (bass)
Jan 16 - James McGowan (piano), Michael Hanna (vocals)
Feb 20 - John Daapah (piano)
Mar 20 - Peter Woods (sax), Mitchell Wright (Piano)
Apr 17 - Don Cummings (Hammond Organ), Scott Warren (percussion)
May 22* - The London Trio Plus Join us for any or all of our Jazz Vespers 2018-19 season, and please help spread the news about one of Centretown's best kept musical secrets! * Due to a pre-arranged booking, this year's May Jazz Vespers is on the 4th Wednesday of the month)