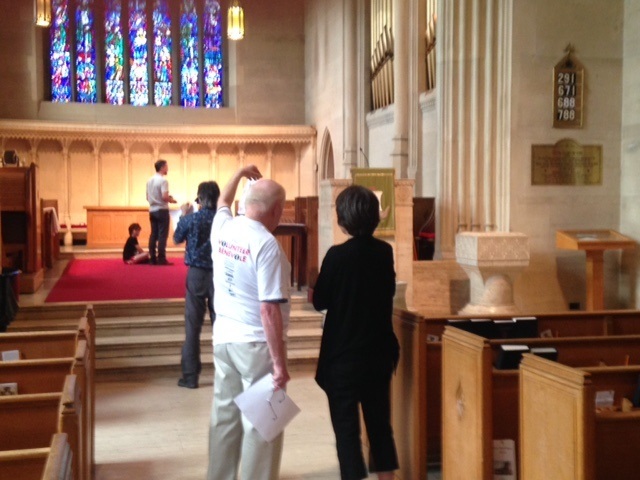 Again this year Knox connected with the community as it took part in Doors Open, Ottawa.
Over the two days, more than 300 people visited. Many remarked that they often pass the building but have never entered. Others expressed surprise at the size of the sanctuary, stating that "from the outside, it looks much smaller".
Volunteers answered numerous questions about the architecture and the history of the building.
Many visitors were interested in the stories the stained glass windows tell and awed by the detail.
Yet others asked about the the beliefs and practices of the Presbyterian church and offered comparisons to the way things are done in their own churches.